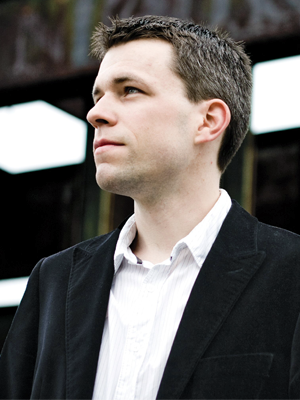 NYC-based pianist Florian Hoefner and his group are performing next Tuesday, April 1, at The Royal Room. Opening the show will be group Human Spirit, returning to the stage for the first time in 2014.
TUESDAY, APRIL 1 – THE ROYAL ROOM
FLORIAN HOEFNER GROUP
HUMAN SPIRIT
The Royal Room
5000 Rainier Ave South
Seattle
Reservations: (206) 906-9920
website
FLORIAN HOEFNER GROUP
Matt Marantz – tenor sax, Florian Hoefner – piano, Sam Anning – bass, Peter Kronreif – drums
An established jazz pianist and composer, Florian Hoefner has toured extensively throughout Europe, the US, and Canada. His performances are featured on seven CD releases, including a collaboration with renowned guitarist, Kurt Rosenwinkel.
He has been heard at major festivals across Europe, such as Jazz Baltica in Salzau, Germany, the Bohemia Jazz Fest in the Czech Republic and the Tremplin Jazz Festival in Avignon, France, where his band Subtone was the recipient of both the jury and audience awards.  He shared the stage with the likes of Joe Lovano, Seamus Blake, Rich Perry, John Riley and Tim Ries.
HUMAN SPIRIT
Thomas Marriott – trumpet; Mark Taylor – saxophone; Phil Sparks – bass; Matt Jorgensen – drums
With a combined 14 albums as leaders, and appearing on dozens more as sidemen, Thomas Marriott, Mark Taylor and Matt Jorgensen have put a strong stamp on the sound of modern jazz that has come out of Seattle and Origin Records over the last decade. Dialogue, their first release under the group name Human Spirit, features 8 original compositions recorded during a sold-out, two-night run at Tula's Jazz Club in Seattle during the 2011 Earshot Jazz Festival. Pushing the direction of the band further forward are special guests and frequent collaborators, pianist Orrin Evans and bassist Essiet Essiet.