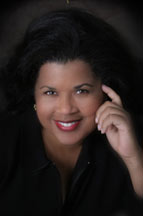 Karen Shivers Quartet
March 2, 2009, 7:30pm
JAZZ ALLEY
http://www.jazzalley.com
Reservations: 206-441-9729
The Pacific Jazz Institute at Dimitriou's Jazz Alley presents vocalist Karen Shivers and her band for one night only. Band members include Bill Anschell (piano), Doug Miller (bass), and Greg Williamson (drums). Doors open at 6:00pm and show starts at 7:30pm.
Seattle based jazz vocalist Karen Shivers, is considered a 'natural'; she has a wide-vocal range that is powerful, warm and rich. She is a singer steeped in the 'classic' vocal style of Sarah Vaughn and Carmen McRae. In 2008, Karen won the Seattle/Kobe Japan Sister City Female Jazz Vocalist Competition. Karen's sophisticated approach to songs includes a mixture of attitude, verve and soul. The ever-increasing recognition of Karen's talent has created opportunities for her to open for such world renowned jazz vocalists as: Ms Dianne Reeves and Ms Ernestine Anderson.
Born in St. Louis, MO., Karen is the daughter of a Tuskegee Airman and an elementary school teacher. Karen was the first African American woman elected to office in Kitsap County, WA, and served as a Central Kitsap School Board member in Silverdale, WA. She attended UPS Law School, but left it to be a Caregiver when her mother became terminally ill. After her mother's death, she decided to pursue what she had always loved to do, singing jazz. Karen developed her singing style while working along side jazz pianist Bob Nixon, former pianist for Pulitzer-winner Charles Mingus and Ernestine Anderson.
Karen's sophomore CD, "Precious Love" (12/05, Pony Boy Records), was listed as one of the best new Jazz CD releases for 2005, by KPLU 88.5, Jazz NW host Jim Wilke. Karen will be joined in concert by her CD Band mates: Bill Anschell (piano), Doug Miller (bass), and Greg Williamson (drums).